Ridgway Car Buyers

(Family Business In Romsey)
Sell

Your Car Today
Get a Free Valuation

Now
We'll Collect Same Day From Chandlers Ford!

More Competitive Valuations Than WBAC!
Sell Your Car From Home Or Work!
Fast Payout, No Admin / Transfer Fees!
We can collect from home or work, alternatively, you can always come by for a cuppa!

Romsey's Best Car Buyer
Safe | Quick | Easy
Get Your Valuation
By submitting the form above or getting in touch with one of our friendly team members.
We're more competitive than "you know who" and friendlier too!
Book A Collection
We'll aim to get to you within 24 hours from first contact for those in Romsey and the surrounding area.
PS You're always welcome to drop by the office too!
Get Paid!
We'll do a quick test drive and inspection and then send the agreed amount directly to your bank account!
No "admin" or "bank transfer" fee rubbish, just good old fashoned pay at point of transfer.
Who Are We?
Haven't heard of us? You will . . .
The Ridgway team are a special bunch. No, really, we are! We're a close-knit team dedicated to providing superior personal service to those in Romsey and the surrounding area.  We're rapidly growing, proof that striving for excellence is rewarded, but we'll never loose that personal touch. It's our commitment to you.
We're not trying to be a supermarket or a franchised main dealer, you'll find no soulless corporates here. We run things the way we want to and, as human beings, that means we like to have a laugh and good chat. Why not join us!
We can collect from home or work!
No haggling or messing around
Serving Romsonians for six years!
Money in the bank same day!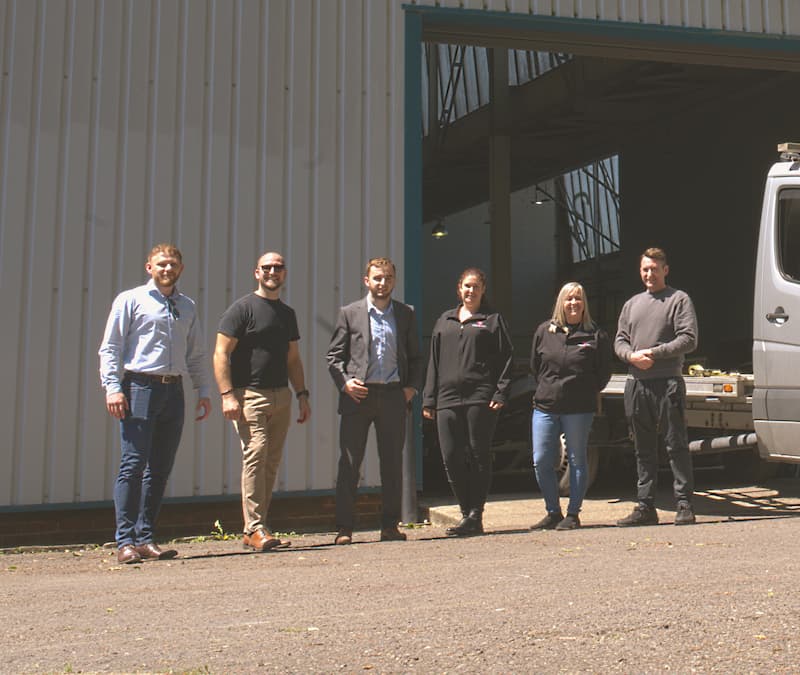 How do I make an appointment to sell my car?
You can choose the location, date and time of your appointment when you complete the online valuation. We will confirm your appointment by phone and by e-mail. Once we're on your premises, you are under no obligation to sell
How do I rearrange my appointment?
You can reschedule an appointment by reaching out to us on the contact details given on your confirmation email.
Is there a transaction fee?
No. We do not charge transaction fees for selling your vehicle to us.
What should I do if I'm unable to make my appointment?
We're open from 9am to 6pm, Monday to Friday. It might be necessary for you to rearrange an appointment, but we will always try to fit you in as soon as is practical.
What do I need to bring to my appointment?
The V5 logbook/registration certificate. In the name of the current keeper, and the person selling the vehicle.
Two forms of ID (no photocopies or photographs). One must be an official photo ID (e.g. a passport) and one should be a proof of address item (accepted forms include a utility bill or council tax letter dated within 90 days of your appointment). Both forms of ID must match the name and address on the vehicle logbook.
Full service history, MOT certificates and Vehicle handbook if possible.
Both sets of car keys. The valuation provided assumes you have 2 sets of keys for your vehicle. If you've only got 1 key, the price we offer you after appraisal may be reduced.
Bank details. So we can transfer payment should you choose to sell to us. The account must be in the name of the vehicle's registered keeper.
Finance settlement letter. If the vehicle has any finance outstanding we require a letter with the settlement figure from the finance company in order for you to sell the vehicle.
I have finance on my car - can I still sell it?
Yes. We can settle the outstanding loan as part of the transaction. 
When, and how will I receive payment for my vehicle?
If you have agreed with our valuation and wish to proceed with the sale of your vehicle, we will arrange a bank transfer to an account in the same name as that stated on the vehicle log book. Please ensure you are able to provide us with your
How long will the appointment take
The appraisal and valuation typically takes less than one hour.
What if I don't have a V5
FAQ
Romsey's Biggest Car Buyer
Check Out What Our
Customers Say
Amazing company, faultless from start to finish. Julie was so helpful and informative and made you feel comfortable and not pressured.
Paul Lillywhite   

brilliant customer service when buying my fiat 500x
megan unsworth 

Yes, it's a car. Our web designer got carried away with the theme!
Sold our car to Ridgway. Not being experts, Chris talked us through the process on the phone. The chap who came to review it and collect was excellent. The whole process was painless. Many thanks.
Mepham Family 

I would have no hesitation in recommending Ridgway to my friends particularly as I had a small query which was easily resolved showing great after sales service.
Dennis Halford 

Friendly and knowledgeable staff, quick and easy transaction, and seamless trade. Had a light fail as leaving lot, and the entire team was quick to jump into action and fix the fault
Tony Le Bourne 

We could not have been more pleasantly surprised when we visited Ridgeway Cars, they couldn't have been more helpful, they answered all our questions and queries without hesitation.
Andrew Forster 

From start to finish it was a pleasure ,
Always in contact , and bent over backwards.
Terry Gooding

I would highly recommend Ridgway Cars in Romsey .
mark burrow